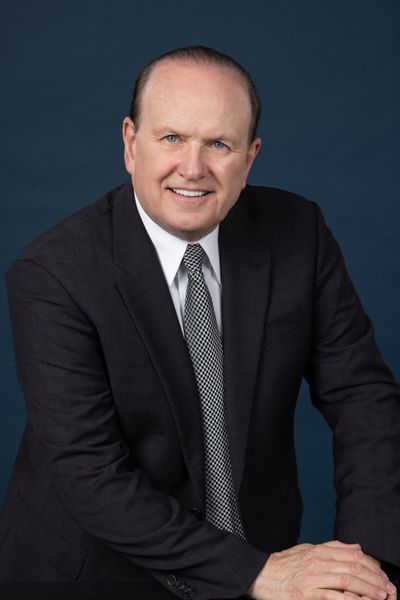 Craig A. Fleming
Craig A. Fleming started his 46-year career in Direct Sales with The Kirby Vacuum Cleaner Company as a representative knocking on doors in and around Lincoln, Nebraska. He was promoted to a Divisional Assistant where he recruited over 10,000 people, ultimately building his own distributorship. He worked his way to the corporate office over 12-years, to ultimately oversee all Sales Training and Distributor Development Worldwide.
With executive stops at Fuller Brush, Dorling Kindersley, National Motor Club, Entity Beauty (47-international expansion), then Melaleuca, he oversaw all recruiting and training activities culminating in Inc. Magazine's Top 500 companies while enrolling over 24,000 people monthly.
He left Melaleuca in 1996 to become the Chairman, CEO and President of Media Arts Group (NYSE) building the largest art publishing business in the world around artist Thomas Kinkade. His involvement in the establishment of signature deals included QVC, ShopNBC and LionsGate, Hallmark Cards and Avon.
He has appeared on CBS Televisions "60 Minutes" with Morley Safer.
He is the Founder and CEO of Direct Sales Experts Inc. and oversees domestic and global markets based in Orlando, Florida.
He recently, along with his business partner Terrel Transtrum helped publish the first book of its kind in Direct Selling titled: Launch Smart-How to Build a Direct Sales Company and most recently launched his latest book on Amazon Titled: What to Do, Where to Go, What to Say.
About Us
Direct Sales Experts is a team of incredibly talented, professional individuals and organizations that have come together to provide clients like you with leading channel expertise. We are a global company with a data base of over 50,000 Direct Sales Executives. Our global experts are available to assist you in building your new direct sales business 24/7, and our CEO is actively involved in daily operations.
We are defined by the individuals we assign to our clients' companies, so we only select and provide people who have been with our company for years and who have experienced success working with other direct selling companies. We also pride ourselves on the fact that our team members have all been distributors who started out on the ground floor and successfully worked their way up the sales ladder. Because of our experience, we can put ourselves in our clients' shoes and build a lasting long-term relationship with them. This relationship builds the trust necessary to create a connection that helps us better serve each of our client's needs.
We firmly believe in the free enterprise system and truly value individuals who work hard to achieve their goals. Our motto is, "You don't build a business, you build people and people build businesses." Our focus is on building people and providing them with the training and tools that they need to be successful.
We operate our business with a servants heart, and work very hard to provide your organization with quality service every time. Our integrity and reputation has been built over 46 years and we take great pride in the unique set of values we bring to each client.