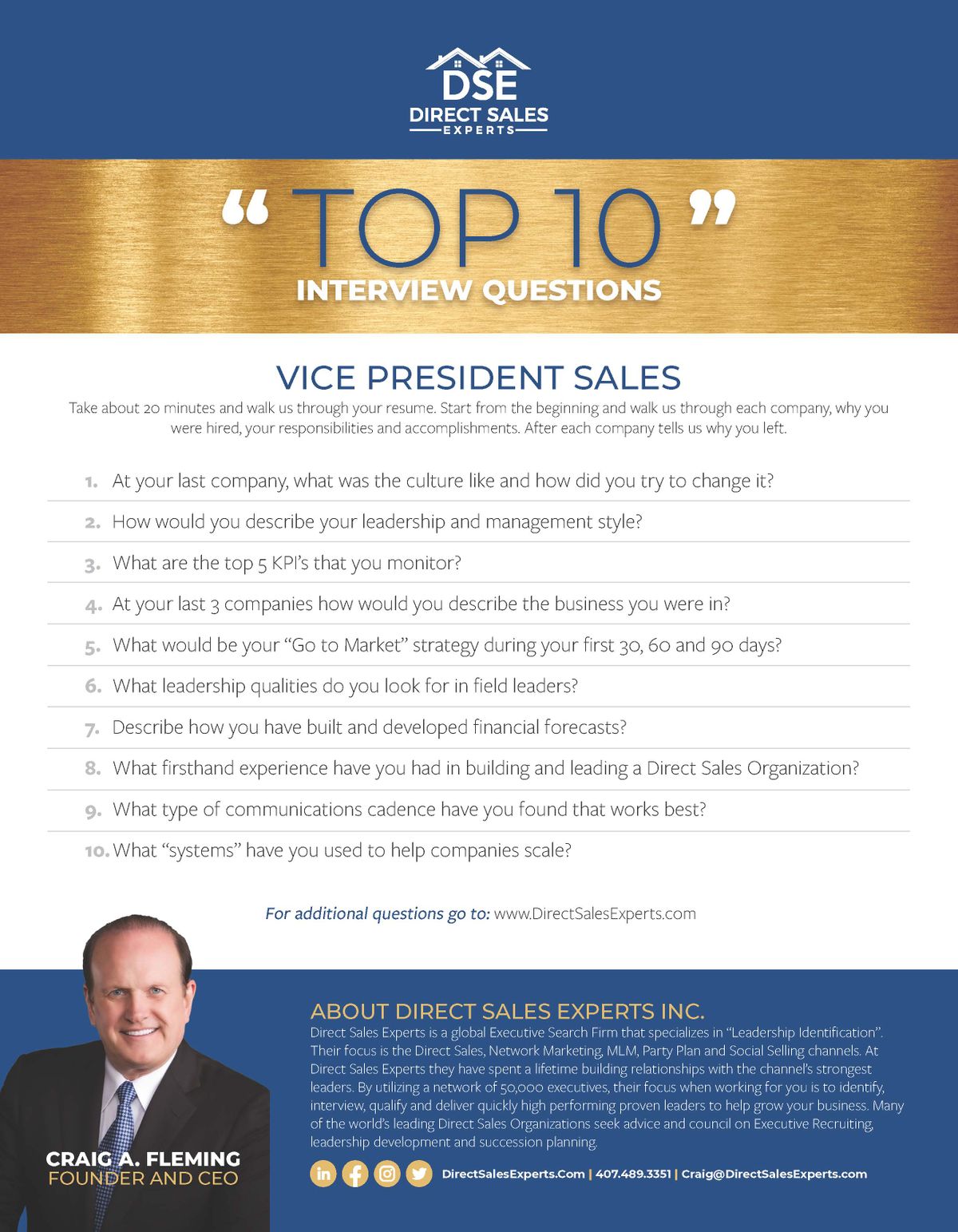 Download The PDF To Have Next Time You Interview A Potential Hire.
Download the PDF to get a printable version of the "Top 10" Interview Questions for the VP Of Sales. This includes the comprehensive answer sheet to use in your next interview with your potential candidates.
Top 50 VP Of Sales Interview Questions
Don't miss out on this extensive essential guide! Subscribe now to get the Top 50 Interview Questions for VP of Sales delivered straight to your inbox.